Dear Members,
With the doors to the Manhattan Athletic Club now re-open, we want to share updates on the safety and security measures we are taking, and information about the exciting new virtual exercise programs that we are offering to members.
Our hours of operation have been modified to 7am-7pm, Monday through Friday, and 9am-3pm, Saturday and Sunday. To ensure the health and safety of our members, the following policies have been implemented:
Face-Coverings & Health Screening:
Face coverings must be worn at all times when in the facility. Acceptable face coverings include cloth-based coverings and disposable masks.
A health questionnaire and liability waiver must be filled out prior to entering the gym.
Reservations & Distancing:
Maximum capacity cannot exceed 33%—We will be accepting reservations. Members & guests must sign-in and out when entering and leaving the facility.
Member & guest visits are limited to a maximum of 90-minutes.
No indoor classes or basketball at this time. Please take advantage of our new virtual memberships for live streaming classes.
Cleaning & Sanitizing:
Plexiglass barriers have been installed at the front desk and the juice bar.
Hand sanitizing stations can be found throughout the gym floor and locker rooms.
Our cleaning and maintenance staff are sanitizing the entire facility with a state-of-the-art, non-toxic, germ-killing, sanitizing "backpack and spray hose" to disinfect all surfaces, equipment, and locker rooms.
In addition to our on-site offerings, we also recently launched more than three dozen virtual classes with many of your favorite instructors and trainers. Virtual Memberships are also now available at a discounted rate for all current members or purchased separately on a stand-alone basis for non-members. Check out our website for more info!
In Health,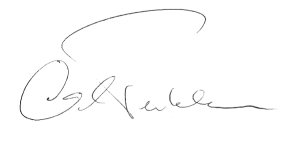 Al Tischhauser
Co-General Manager
View NY Guidelines for Reopening Gyms & Fitness Centers